Your pet is as much a part of the family as anyone else and if you are planning a big move they should come along. But travelling overseas with your pet is not always as easy as you initially imagined. It is essential to make sure that your four-legged companion has all they need on the voyage.
If you will be making a trip with your pet for the first time, here are some things to keep in mind.
Consider What's Best for Your Pet
The thought of living without your pet can be greatly saddening, but you must consider what is best for your pet. Moving your pet could be very stressful depending on their attitude to changing environments. You should also consider the climate in the country you will be visiting and whether or not your pet will be able to adapt well to the change in climate and temperatures. It may be best for your pet if they find a home with caring friends in your point of origin.
Certain breeds of cats and dogs fare well when travelling from place to place, but not all pets are the same. Be sure you take the time to speak with your vet about the needs of your pet before you begin your travel plans. It could be that your pet has no inclination to leave its hometown.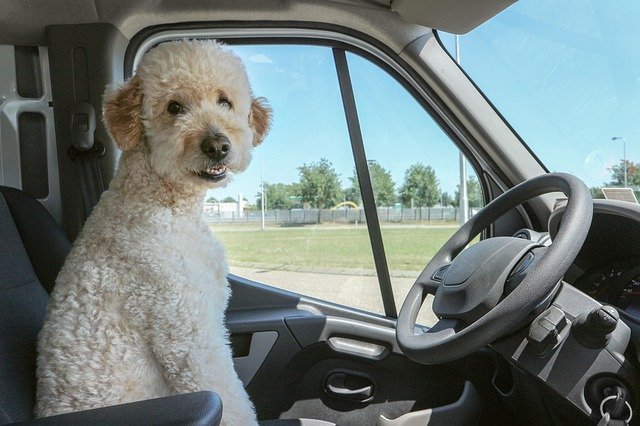 Research the Pet Import Laws for Your Country
Different countries will have specific criteria for transporting certain pets and many exotic animals may be categorically denied access to some countries. You will find that many countries have laws allowing specific breeds of animals and not allowing others, you will need to research the specific laws of the country you are planning on visiting. In Switzerland, for example, dogs with docked tails or ears are not allowed, unless you will be taking up residence in the country.
There will also be a mandatory quarantine period for many animals. You may be a little unsettled about being away from your pet while they are in quarantine, but they will typically be held in a safe and clean environment and well cared for throughout their quarantine. If they haven't received one already, your pet will probably need to be vaccinated against rabies.
Figure Out What Documentation You Need
You will need to make sure your travel documents are in order as well. If you are not sure which document you will need to travel with your pet, that is something that you should investigate before you leave your home country. Take the time to fully research the documents you will need to enter the country with your pet and make sure you have these prepared.
If travels take you to the EU and Northern Ireland, you will need to have an Animal Health Certificate on hand. This can be obtained from a vet just before you travel, typically within 10 days of your travel date. Remember that not every vet is certified to provide these papers so be sure you are working with the right vet who can provide you with the right papers at the right time.
Then, there will be other countries that require your pet to have a pet passport from their company of origin. If you aren't sure you will need one, it is a good idea to check this information with the local government of the country you will be visiting. Many of these documents will require that your pet is up-to-date with their vaccinations and has a proper microchip.
Pet Transportation
Once you have determined that you have all that you need to travel with your pets and your travel documents are in order, it will be time to organize the trip itself. There are many travel companies with experience in transporting animals overseas and can provide an animal courier service and assistance at every step of the trip. This can include finding the proper travel crate, dealing with customs and actually travelling with the pet. You should take the time to speak with as many companies as you can to make sure you are getting the best prices. 
It sometimes helps to get your pet used to the idea of travelling in a crate before they will actually be confined to this crate for hours and days on end. It may be possible to include an item in the crate with your pet, such as a familiar toy or a blanket they really like. There are also some sprays and pheromones that can be introduced to the crate that will provide your pet with calm and peace of mind during their trip.
When travelling, your pet's microchip will be important and must be kept up to date with all the relevant information. They should also be tagged and in their proper crate. You may even find it is helpful to keep their paperwork in order and even alongside your own paperwork so that it can be quickly accessed and used as needed. Extra copies would be a good idea as well. This way you will always have the necessary information to avoid any problems on the way.