Switzerland is one of the most desirable countries for foreigners and international residents where they can spend quality time and live a peaceful and soothing life. And when it comes to pets' life in the country, Switzerland is the 2nd-most pet-friendly country in the world.
When I planned to move to Switzerland from France, I was just worried because I also had to move my Mini Bernedoodle dog along with me. And as per my research, anybody moving to Switzerland along with their pet has to fulfil some strict requirements. Not only this, while in Switzerland, you have to be certified in order to keep a dog. But after closely studying several websites, I was able to fulfil most of the requirements easily.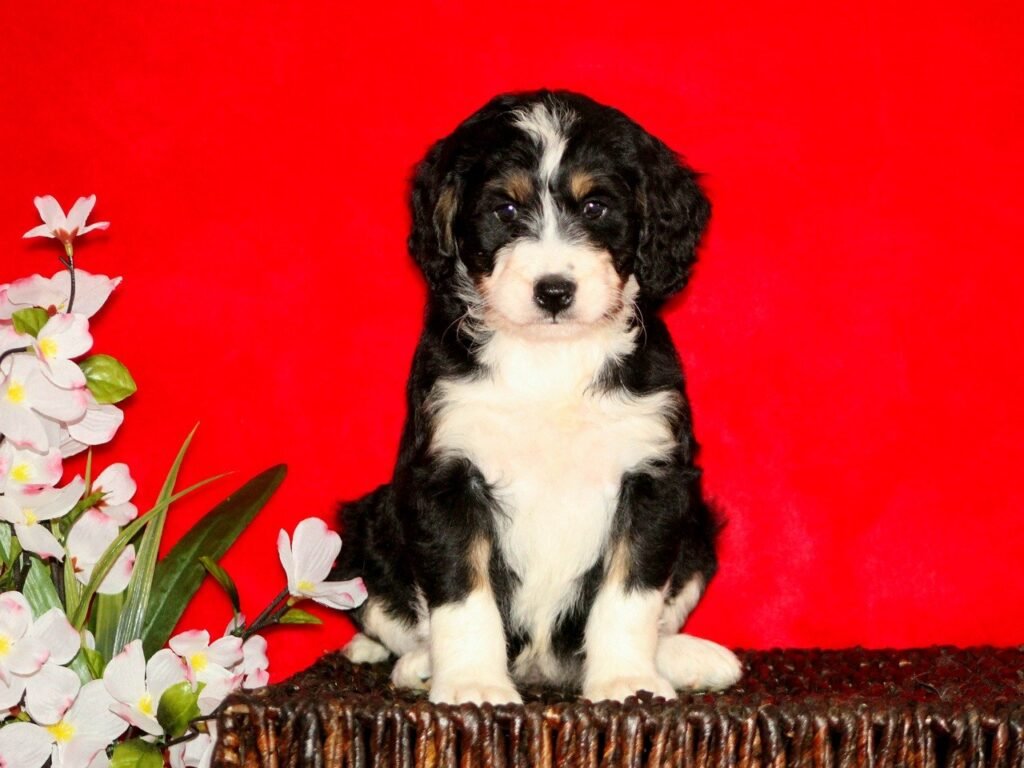 Being a European citizen, I am already familiar with the majority of the laws imposed by the European Union, as well as, the French government, but Switzerland is even stricter than France when it comes to taking care of animals and pets. So, I had to be very careful about everything.
Given below are some of the most challenging problems that I faced and you may also face while relocating your pet to Switzerland as a traveller in Switzerland.
What challenges you are likely to face?
Pets are warmly welcomed in Switzerland, but there are quite a few strict regulations to be faced by the owner, particularly regarding the health and transportation of the pets, for letting the pets enter the country.
All the pet owners need to review the new Swiss regulations if they intend to bring their pet to Switzerland and this is what I did. I completed the necessary paperwork and documentation. If you are travelling through different countries, you must complete the paperwork for those countries too. For example, if you are travelling from the Netherlands to Switzerland by train, you should have complete paperwork for the countries you are travelling through, such as Germany or France, etc.
Now, let me list all the challenges/requirements that I faced during the process and transportation of my pet dog from France to Switzerland.
Microchips
As a responsible owner, it is always a good idea to get your dogs microchipped either you have to travel or not. My dog was already microchipped when I got it from the breeder but I was also required to register my dog to Service of Animal Identity (ANIS) which I did successfully.
Why register with ANIS?
This system mainly allows all the data on the owner of the dog, its race, fur colour, age, name, and most importantly its gender which is stored in the central database to be retrieved when needed. A specific number is mentioned on this ID chip and a code as well for the country.
Along with that, I also had to register with a veterinarian in the ANIS database within the ten days of my arrival to Switzerland so I did that and it was not a difficult process to deal with ANIS. If you have all the necessary documentation, it is easier to fulfil their requirements.
Pet Passport
Just like a human passport, the pet passport is a booklet that contains all the relevant information including an ID number and proof of all the applied vaccinations to your pet. For the whole of your pet's life, the passport remains valid and there is no need to renew it. An EU pet passport acts as a health certificate that can be allotted by none other than a licensed veterinarian. I had already gotten my dog's passport from a licensed veterinarian so a lot of my time was saved.
As per the Swiss pet regulations, I had to get my dog vaccinated for rabies and all the other common viruses. So, the same vet conducted a blood test to check if my dog is vaccinated. If your pet is coming from a country that has a high rate of rabies in pets, your pet should have a Blood Titer test to ensure they are not carrying any such diseases.
Restrictions for the Pets
While doing research, I found out several rules and regulations which I found interesting and may be helpful for you.
Dogs having reduced ears and tails are not allowed in Switzerland and the vets are not allowed to issue them the certificates.
If you are from a non-EU country, you may be required to provide some specific health licenses and certificates for your pets.
You can't bring more than 5 pets if you are from a non-EU country.
You can't bring an endangered, non-domesticated, and restricted species to Switzerland.
If you are bringing an exotic pet such as reptiles, birds, hamsters, and spiders, etc, husbandry authorization is needed for such species. You need to take approval from the cantonal veterinarian that accommodation and treatment for these pets are easily available.
According to The Dogs Journal, none of the other countries in the world has such strict laws imposed for the better life of pets.
Pet Insurance:
Choosing the right pet insurance for my dog was an important challenge. In the event of any kind of accident or illness of the pet, pet insurance will cover almost all of the cost of unforeseen vet bills.
While choosing pet insurance, you must take into consideration whether the policy covers all the congenital, chronic, and inherited diseases, as well as the time limit on each treatment, financial limit, and costs on treatment for each case. You must also consider the company's reputation.
Airline Pet Container Requirements
IATA is mainly responsible for the rules and regulations for container types, to carry the pets in cabins, and as freight. Almost all international airlines embrace these rules and regulations but still, you need to check with the airline you are travelling on.
Pets in the Cabin
Most of the airlines in the world permit younger cats or dogs to access the cabin on flights lasting up to ten hours. Generally, just a single pet for one passenger and a maximum of two pets in a single cabin would be permitted by the airline in normal circumstances. The container having the pet should fit under your seat and its bottom should be waterproof and have ample ventilation as well.
My dog was a small-sized 2-year old Mini Bernedoodle and he was in a crate. This crate was easily fit under my seat and I kept talking to my dog so he won't panic.
IATA Pet Crates Requirements
When I talked to my travel agent regarding the travel requirements, he said that your pet should be in a pet crate compliant with IATA rules and must satisfy other criteria as well. A single animal per container is advised to have with you as a pet owner. IATA rules mainly state that if the animals that are being carried weigh no more than fourteen kilograms and are of the same genus, two animals may share the same container in this case.
So, these were the challenges that I had to face before and during the travel to Switzerland. After fulfilling all the requirements, it was easier for me to enter the country.
Life with the dog in Switzerland
I usually travel by train in Switzerland and there is no issue in travelling along with my dog. Once I witnessed a dog that was creating a disturbance and other passengers were feeling uncomfortable, so the driver asked the dog's owner to travel in the luggage car. Also, whenever you travel along with your pet, you will need a half-fare second-class ticket for them.
Dog License Fee in Switzerland
There is a dog license fee that varies from one commute to another. If you have a guide dog or a rescue dog, you may be exempted to pay the fees.
Wrapping it up:
Life in Switzerland is unimaginably wonderful, especially, if you are with your pets. The Swiss government wants to make sure that all living beings including pet dogs and cats live their life to the fullest that is why they have imposed some strict laws.
Useful links:
Golden Retriever Price In India | Labrador Dog Price in India | Siberian Husky Price In India
Rottweiler Price | Beagle Price In India | Great Dane price in India
Lhasa Apso Price in India | Rottweiler vs Pitbull | Pomeranian price
Rampur Greyhound | Chihuahua price in India | Grey Husky